Atlanpole Biotherapies is an interregional cluster, including Pays de la Loire – Bretagne – Centre-Val de Loire region, which was recognized and certified by the Ministry of Industry (July 2005).
Atlanpole Biotherapies co-ordinates the work of laboratories, companies and platforms for a public-private complete, relevant and competitive solution, on the bio-medicine value chain from target discovery to clinical evaluation.
Atlanpole Biotherapies is also an association that relies on teams of several organizations in the West of France, which are spread over the three regions covered by the cluster's area:
Pays de la Loire
ATLANPOLE
Nantes Atlantique economic basin technology park and regional incubator, Atlanpole contributed to the emergence of the health sector with notably, in 2003, the organization of the European Biotech Crossroads in Nantes and in 2005 the filing of the application in order to be certified "competitive cluster". Atlanpole offers a team dedicated to the cluster, in the fields of promotion actions, collaborative projects, international development and administrative assistance.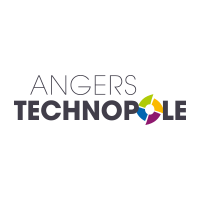 ANGERS TECHNOPOLE
A multi-specialized technology park, its mission is to support and develop innovation in all its forms in order to contribute to the economic development of its territory. Angers Technopole has over 160 members, mainly innovative companies and research laboratories based in Anjou and provides the pole with 1 FTE for coordination and setting up of collaborative projects.
Brittany
Biotech Santé Bretagne
Technology innovation center focused on the human health theme, Biotech Santé Bretagne aims to support the development of health innovations in Brittany. Biotech Santé Bretagne's mission is to connect healthcare professionals, i.e. companies, laboratories, clinicians, to support projects and promote the Breton health expertise. It provides the cluster with 1 FTE for coordination and setting up of collaborative projects.
Centre-Val de Loire
LA TECHNOPOLE D'ORLÉANS
Association under french law of 1901 and created in 1988, the Technopole of Orléans, brings together the institutional, economic and scientific actors of its territory. Its missions revolve around support for the creation and development of companies, the animation of research/industry relations, the engineering of structuring and collaborative projects as well as the management of prospective studies.