Schedules not specified
Online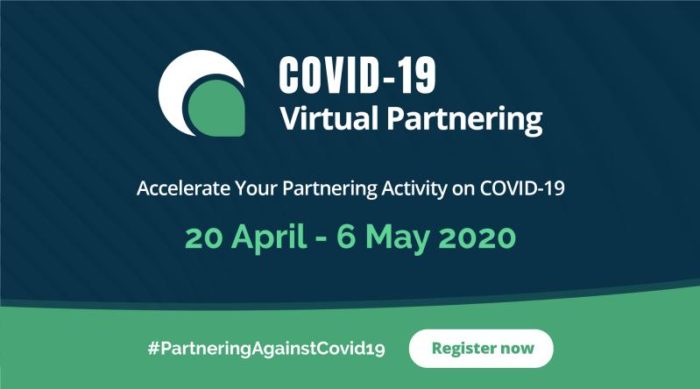 Free Virtual Partnering Event #PartneringAgainstCovid19
To support the fight against COVID-19 and accelerate global collaboration, Lyonbiopole in partnering with french bioclusters network (Atlanpole Biotherapies, Biovalley France, Eurobiomed, Lyonbiopoe, Medicen, NHL), Evaluate Ltd. and Inova are organizing a free Virtual Partnering Event for organizations with solutions for COVID-19 testing, treatment and prevention.
#PartnerAtHome | Why a free Virtual Partnering Conference?
It falls to pharmaceutical companies, biotechs, medtechs, academia, research scientists, public health agencies, VCs, CRO/CMOs and their suppliers to coordinate the industry's response to the COVID-19 pandemic.
Instead, leveraging our biopharma industry expertise, our leading digital networking platform and years of experience organizing partnering events, we at Inova, together with Lyonbiopole and Evaluate Ltd are mounting this free Virtual Partnering Event to foster connections and accelerate global collaboration. It's is our way of contributing to the battle against COVID-19.