Schedules not specified
Delivered Digitally
BIO-Europe® Digital will be so much more than scheduled virtual partnering meetings, recorded content, some live sessions and virtual networking opportunities during the week of October 26–29.
How would you like to see pre-recorded pitches by companies you may want to schedule one-to-one meetings with, available on demand five weeks before the event?
Sponsor and Showcase Company content will be ready to watch five weeks ahead of the conference, and you'll be able to tune in on demand to panels on BD&L, Finance, Therapeutic Areas and up-to-the-minute Spotlight topics released weekly up until BIO-Europe officially opens.
One must-attend partnering event—and so much more!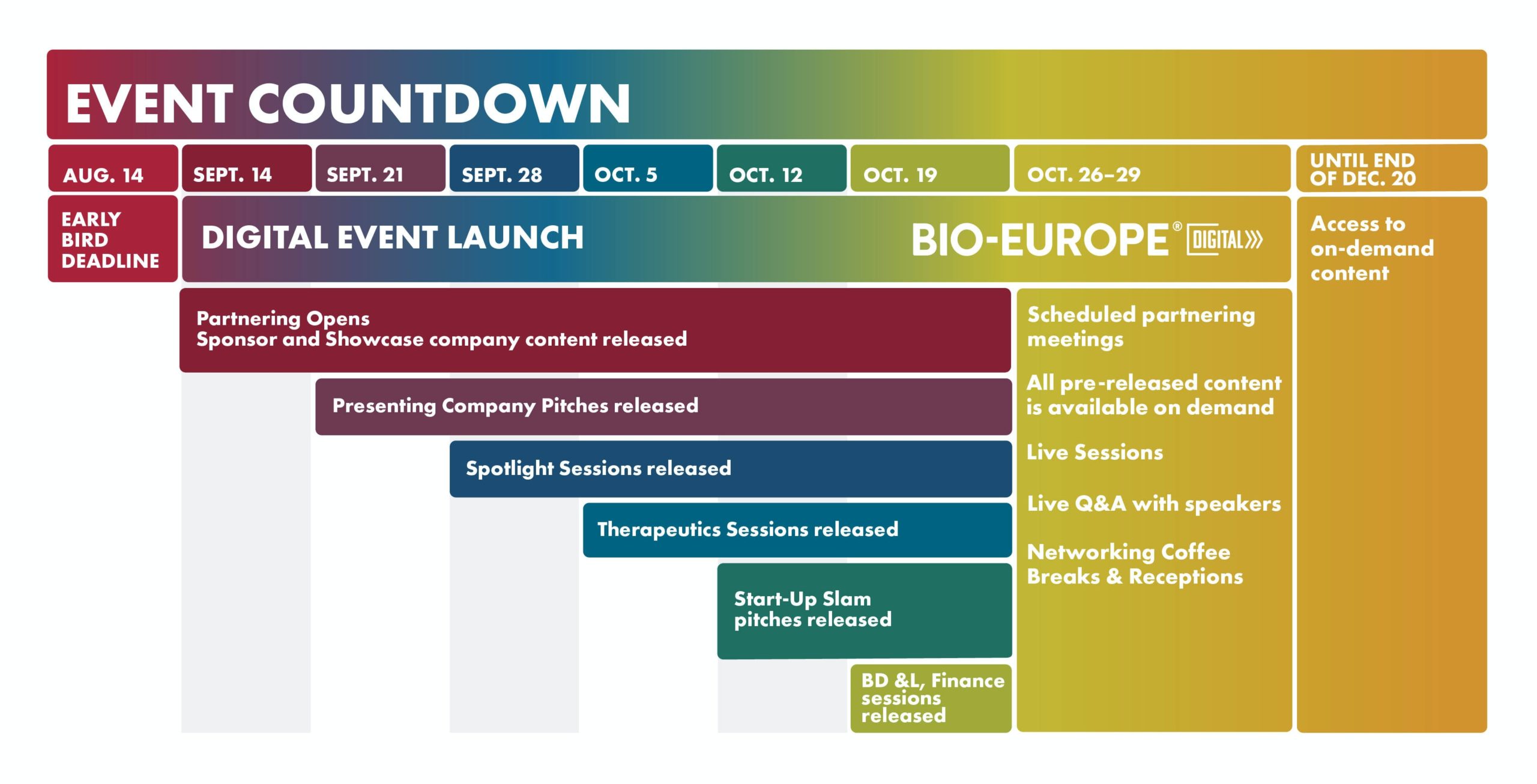 More information: informaconnect.com/bioeurope/