13 May 2022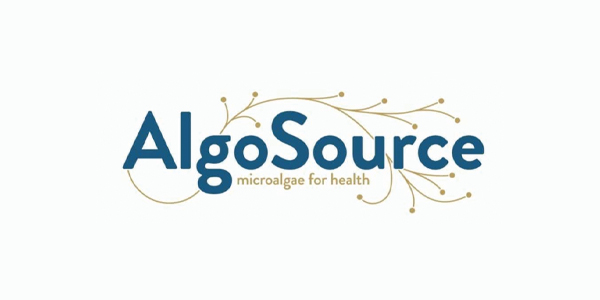 The world's first clinical nutraceutical program based on microalgae
A breakthrough innovation in the therapeutic management of digestive cancers
The clinical study will include 110 patients undergoing chemotherapy for digestive cancers
Efficacy in preventing neurological toxicity from oxaliplatin
ALGOSOURCE, a specialist in research and industrial bioextraction of microalgae for preventive healthcare (health nutraceuticals) and cancer therapy (clinical nutraceuticals), announced the recruitment of the first patient in the PROPERTY (PHYCOCARE® OxaliPlatin nEuRopaThY) clinical study.
This multicentric, randomized, placebo-controlled, double-blind Phase II PROPERTY clinical trial will evaluate the efficacy of a daily dose of 100 mg of PHYCOCARE®, a concentrated bioactive liquid extract of Spirulina that has retained all the functional and therapeutic properties of the microalgae.
This study will include 110 male and female patients, aged 18 years or older, with gastrointestinal cancer, including oesogastric, colorectal or pancreatic cancers undergoing treatment with oxaliplatinbased chemotherapy.
With this study, ALGOSOURCE is accelerating the development of PHYCOCARE® following a first study (SPIROX) which demonstrated the antioxidant activity1 of this bioactive substance from its Spirulina strain optimized for 25 years (Arthrospira platensis). The start of recruitment for the Phase II PROPERTY clinical study marks a decisive year for the development of PHYCOCARE®. This study seeks to demonstrate the clinical efficacy on the neurotoxicity of oxaliplatin, a chemotherapy prescribed to patients with metastatic gastrointestinal cancer. Patients will receive PHYCOCARE® or placebo depending on the randomization arm.
Given the potential of PHYCOCARE®, this clinical program, the only one of its kind in the world for the evaluation of a substance derived from a microalgae, should contribute to the generation of many clinical data and confirm this clinical nutraceutical product as a major innovation for the prevention of oxaliplatin-induced neurological toxicities.
Pr. BENNOUNA, Head of the Oncology Department at the Foch Hospital in Suresnes, France, states: "Today, there is no registered treatment to reduce the neurological toxicity of oxaliplatin, a chemotherapy frequently prescribed for digestive cancers. This cumulative neurological toxicity impairs the quality of life of cancer patients."
Aymeric LOLOUM and Olivier LEPINE, respectively CEO and CSTO of ALGOSOURCE, comment: "We are very pleased to announce this first recruitment. It confirms the strength of our positioning and technology in healthcare, and its potential for further clinical applications through clinical nutraceuticals. This technology is particularly promising as the fully preserved bioactive substances derived from microalgae through our cold and solvent-free bioextraction capability have excellent safety profiles and health properties that are being investigated further."
The water-soluble compounds extracted from spirulina are found in a totum called PHYCOCARE® which contains an important constituent of the blue-green algae Spirulina platensis. This constituent has important antioxidant and radical scavenging properties, which offer protection against oxidative stress. In combination with certain sulphated polysaccharides from Spirulina, this totum contributes to a synergistic action to be able to offer protection against oxaliplatin-induced neuropathy in the chemotherapy treatment of gastrointestinal cancers, including oesogastric, colorectal and pancreatic cancers.
Gastrointestinal cancers account for 26% of overall cancer incidence and 35% of cancer-related deaths, mainly oesophageal and gastric carcinoma, colorectal carcinoma, pancreatic carcinoma and hepatocarcinoma. The most used drugs in chemotherapy are platinum derivatives (cisplatin, oxaliplatin), 5-fluorouracil (5-FU) and other pyrimidine analogues (capecitabine), given either alone or frequently in combination with each other.
Oxaliplatin-induced neuropathy is a serious condition, with loss of quality of life for patients and the possibility of long-term neuropathic disability. Due to oxaliplatin-induced neuropathy, chemotherapy treatment may be reduced, postponed, or completely discontinued. This may lead to suboptimal treatment outcomes and decreased patient survival.
The primary objective of the PROPERTY study will be demonstrated by a 50% reduction in neurotoxicity 4 months after the start of oxaliplatin-based chemotherapy in the PHYCOCARE® arm. The primary endpoint will therefore be the rate of neurotoxicity according to NCI (National Cancer Institute) criteria in both arms. The secondary objective will be to compare the percentage of patients who stopped oxaliplatin due to neurological toxicity and the percentage of patients who reduced the dose of oxaliplatin between the two arms, with neurological toxicities being determined according to the Common Terminology Adverse Event Criteria (CTCAE).
PHYCOCARE® may have a protective effect against oxaliplatin-induced neuropathy in the treatment of gastrointestinal cancer. Treatment with PHYCOCARE® should lead to a better recovery of patients without the need for further drugs and physical therapies, work interruptions or even disability due to permanent neuronal damage.
The clinical development of PHYCOCARE® is a world first in microalgae nutraceuticals and opens up promising prospects for ALGOSOURCE in the development in other medical indications, or with other non-drug active natural substances from microalgae to support other therapies.