30 June 2021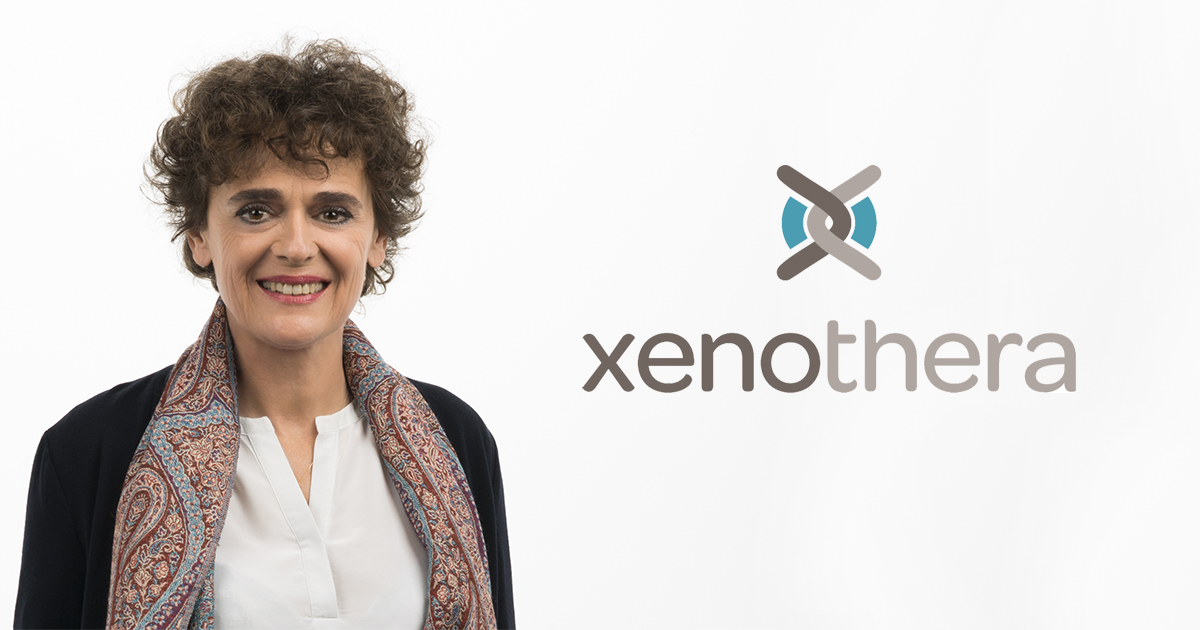 XENOTHERA is developing a technological platform of exclusive "glyco-humanized" antibodies built on dual expertise in genetics and immunology.
The financing is mainly led by the European fund EIC Fund and the Nabuboto holding company.
Nantes-based biotech XENOTHERA today announced that it has completed a funding round of 20 million euros. This new fundraising is financed by the current shareholders, including Didier Rousseau, founding chairman of FAMM, and welcomes a round of new investors, in particular the European fund EIC Fund, the Nabuboto holding company, the French fund Anaxago Capital (Objectif Innovation 18) and the group of social protection Malakoff Humanis. The capital increase allows the Nantes-based company, which has gained greater recognition through the development of its antiCOVID19 treatment, XAV-19, to accelerate its growth and develop its product portfolio.
Since its creation in June 2014, XENOTHERA, which now has 17 employees, has demonstrated its agility and ability to grow rapidly. At the forefront of innovation, the company specializing in immunology and genetic engineering is creating new therapeutic methods in many fields. Its patented technological platform develops innovative approaches in immunotherapy by marketing glyco-humanized polyclonal antibodies (GH-pAb). These antibodies are designed to exhibit unique therapeutic properties. The XENOTHERA's platform ensures rapid development by controlling the entire process, from the choice of immunogen, selection and purification of antibodies, until it is available to patients within accelerated deadlines.
In a few years, the Nantes-based company has brought two products to clinical stage, LIS1, an immunosuppressant in transplantation, and XAV-19, an anti-SARS-CoV-2 antibody. In addition, it is developing XAB05, a preventive treatment for infections by multi-resistant bacteria, and a very promising portfolio in oncology.
By investing € 10 million in XENOTHERA, the EIC Fund is actively contributing to the development of a new therapeutic approach against SARS-CoV-2. The anti-COVID19 treatment, XAV-19, is based on a unique patented antibody production technology. This equity financing comes in addition to €2.16 million in grant funding through the EIC Accelerator. "We are very pleased to support this major success of XENOTHERA. The EIC Fund, with its equity investment, helped the development of XAV-19 treatment, an antibody against SARS-CoV-2. This is a key step in European fight against Covid-19" says Jean-David Malo, Director of the European Innovation Council and SMEs Executive Agency (EISMEA).
"This transaction marks the confidence of our current shareholders and XENOTHERA's attractiveness for new investors. The entry of the European EIC Fund is also a major step for our company and strengthens its international visibility. We are obviously very happy about this significant step forward, which will also allow us to strengthen our teams and structure our production on an industrial scale, with a view to the release of commercial batches, the marketing authorization (AMM) of our XAV-19 treatment, being targeted in 2022." underlines Odile Duvaux, president and founder of XENOTHERA.
In total, XENOTHERA will have raised more than €43 million in dilutive and non-dilutive financing since its creation exactly 7 years ago.