5 May 2022
Initiation of the Phase 1 clinical expansion trial triggers a €10 million milestone payment from Boehringer Ingelheim to OSE Immunotherapeutics.
The trial is being conducted in advanced hepatocellular carcinoma and head and neck cancer patients in combination in particular with anti-PD-1 antibody Ezabenlimab.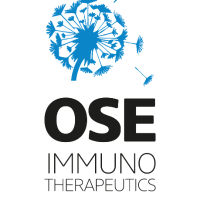 Boehringer Ingelheim and OSE Immunotherapeutics announced a new step achieved through their global collaboration and license agreement under which Boehringer Ingelheim obtained exclusive rights to BI 765063, a first-in-class SIRPα inhibitor on the SIRPα/ CD47 myeloid pathway. In particular, a milestone has been achieved upon the first patient dosed in the Phase 1 expansion trial conducted by Boehringer Ingelheim in difficult to treat advanced cancers.
This international Phase 1 aims at evaluating BI 765063 in patients with recurrent/metastatic hepatocellular carcinoma (HCC) or head and neck squamous cell carcinoma (HNSCC).
Dominique Costantini, Chief Executive Officer of OSE Immunotherapeutics, comments: "We thank Boehringer Ingelheim for this important new step which demonstrates their commitment and strong belief in the potential of BI 765063 targeting myeloid cells. Through our partnership, the product is now being explored in two additional oncology indications and debilitating tumor types, the advanced HCC and H&N cancer. The associated milestone payment will strengthen OSE's cash position to advance the development of our first-in-class portfolio."
BI 765063 is being evaluated in parallel in Europe in combination with Ezabenlimab in a Phase 1 expansion clinical trial in patients with microsatellite stable (MSS) advanced colorectal cancer and MSS advanced endometrium cancer whose disease relapsed after standard of care and who received no prior anti-PD-L1 inhibitors. The study is being conducted by OSE Immunotherapeutics.