15 September 2022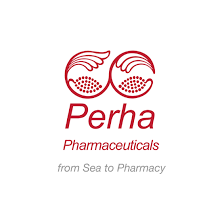 Perha Pharmaceuticals has been selected by the European Commission under the European Innovation Council (EIC) Accelerator Programme for the development of its most-advanced drug candidate, Leucettinib-21 (LCTB-21). This pharmacological inhibitor of the DYRK1A protein kinase aims at improving learning and memory abilities of people with Down Syndrome (DS).
The EIC Accelerator offers start-ups and SMEs grants in excess of €2.5 M combined with equity investments ranging from €0.5M to €15M. The selection process is highly competitive: over 1,000 start-ups and SMEs from all over Europe took part in the EIC Accelerator's second-stage application round in March 2022. Perha Pharmaceuticals was one of the 74 companies selected in S1 2022 and will benefit from a €8 M grant combined with equity investments.
This most competitive award acknowledges Perha Pharmaceuticals' excellence in science innovation dedicated to disease-relevant protein kinases and their pharmacological inhibitors. Leucettinib-21 inhibits the excess activity of the DYRK1A protein kinase which is responsible for most DS-associated cognitive disorders. Ultimately, correcting such learning and memory impairments should increase the autonomy and quality of life of people with DS, resulting in better societal integration. During the next 4 years, the EIC award will help Perha
Pharmaceuticals demonstrate LCTB-21's efficacy and safety in people with DS.
"We are deeply honored and grateful to have been selected by the European Commission under the EIC Accelerator Programme for our Leucettinib-21 project. This very significant financial support will greatly help us accelerate its clinical development, starting with the first-in-human trial in early 2023". said Laurent Meijer, Chairman and CSO of Perha Pharmaceuticals.
About Perha Pharmaceuticals
Perha Pharmaceuticals is a drug discovery and early development platform based on a deep expertise in protein kinases and their pharmacological inhibitors. The Start-up aims at developing a pipeline of promising drug-candidates and out-licensing them to a pharmaceutical partner following a proof-of-concept in Human. Perha Pharmaceuticals was founded in 2019 by Dr Laurent Meijer, who has worked at the CNRS on diseaserelevant protein kinases and their pharmacological inhibitors for 32 years, in close collaboration with 3 Nobel prize awardees.
Leucettinib-21 is a DYRK1A protein kinase inhibitor first developed for the treatment of cognitive disorders observed in people with Down Syndrome. Leucettinib-21 is an orally available small molecule, structurally inspired by Leucettamine B, a natural substance produced by the marine sponge Leucetta microraphis. Leucettinib-21 has demonstrated high efficacy and safety in preclinical studies. It is very well tolerated, even at high dose, and corrects cognitive disorders in animal models of Down syndrome and Alzheimer's disease.