6 April 2021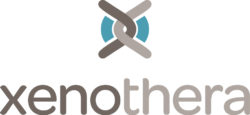 In March, XENOTHERA went on digging its wake to analyze the clinical efficacy of XAV-19. Marchwas the month for the ramp-up of the POLYCOR trial promoted by the Nantes University Hospital. Thirty-five hospitals are now participating in the trial, 247 patients have been included and randomized, 50% are receiving a placebo and 50% are receiving XAV-19. The trial is double blind, neither the doctor nor the patient knows what is being administered.
In total, 398 patients are scheduled to participate in the study, a target that we hope to achieve in April. Afterwards, we will have to patiently wait for the results, focused on clinical efficacy, with the reduction of the rate of aggravation as a priority. We hope for the first analyzes before the summer.
At the same time, XAV-19 is still in its regulatory phase in several European countries, so it is the "theoretical" phase of the EUROXAV clinical trial which plans to include 722 patients in 5 countries. These countries authorities are slow to give us their green light, we are chomping at the bit and hope that the first patient will be included in the coming days. Everything is always too slow when you think of the therapeutic emergency, but administrative intricacies are not easily circumvented, whatever one wishes. So, let us be patient.
Some people may wonder where the pre-orders stand. The answer is simple, we advance, slowly, but we advance. Dialogue and goodwill. Once again, patience.
On other fronts, XENOTHERA continues to progress in other therapeutic areas where our technology is attractive. Our product for fighting serious infections by multi-drug resistant bacteria, XAB05, is preparing for its ramp-up, with a compliant toxicology study that opens the door to the first phase I/II clinical trial. Clinical trial which design was confirmed by the German regulatory authority a few days ago. Our transplant product (LIS1, in clinical trial since 2019) is still awaiting the restart of the transplants, suspended due to COVID. Our priority thoughts are for patients on the waiting list, for whom these delays are much more distressing. Finally, our anti-cancer drug candidates are being tested on human tumors at a subcontractor… in China! Thanks to international medical and scientific collaboration.