1 February 2022
CEPI-funded trial intended to support potential label expansion in this age group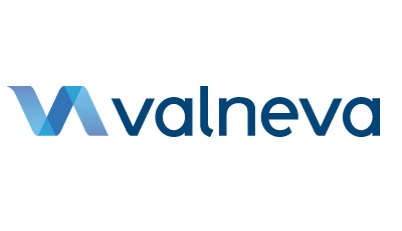 Valneva, a specialty vaccine company, today announced the initiation of a Phase 3 trial in adolescents for its single-shot chikungunya vaccine candidate, VLA1553.
Funded by the Coalition for Epidemic Preparedness Innovations (CEPI), the trial is intended to support the label extension in this age group following a potential initial regulatory approval in adults from the US Food and Drugs Administration (FDA). It is also expected to support licensure of the vaccine in Brazil, which would be the first potential approval for use in endemic populations.
Conducted in Brazil by Instituto Butantan, VLA1553-321 is a double-blinded, multi-center, randomized and placebo-controlled Phase 3 trial. 750 adolescents aged 12 to 17 years will be randomized at a 2:1 ratio to receive either VLA1553 or placebo. The primary objective of the trial is to evaluate safety and immunogenicity following a single vaccination with VLA1553. Participants will be evaluated after 28 days and followed up to twelve months. The study will also provide safety and immunogenicity data in participants previously exposed to chikungunya.
Juan Carlos Jaramillo, M.D, Chief Medical Officer of Valneva commented, "We are delighted to work with Instituto Butantan and CEPI on this new trial, which represents another major step in the development of this exciting product. We reported compelling pivotal Phase 3 results in adults and in the elderly, and we are looking forward to obtaining results in adolescents. The dreadful impact of the COVID-19 pandemic has underlined the importance of vaccines to combat public health crises. Chikungunya outbreaks have impacted over 120 countries and affected millions, yet no vaccine or specific treatment is currently available to prevent this debilitating disease."
Prof. Dimas Tadeu Covas, President of Instituto Butantan which sponsors the VLA1553-321 trial, commented, "VLA1553 is currently the most clinically advanced chikungunya vaccine candidate worldwide having successfully completed Phase 3 in adults. Through developing, producing and commercializing Valneva's chikungunya vaccine, Butantan reinforces even more its engagement to improve public health in developing countries."
Dr. Melanie Saville, Director of Vaccine Research & Development at CEPI, added, "Today, well over a billion people live in areas where chikungunya outbreaks occur – and climate change could further amplify the threat posed by this debilitating virus. Tremendous progress has been made by our partner, Valneva, to advance its chikungunya vaccine candidate in recent years and I am pleased to see these additional developments, announced today with Instituto Butantan, to evaluate the performance of its vaccine candidate in the adolescent population."
At the beginning of August 2021, Valneva announced positive topline results for the pivotal Phase 3 trial VLA1553-301 in adults aged 18 years and above. The vaccine candidate induced protective chikungunya-virus neutralizing antibody titers in 98.5% of trial participants after a single vaccination and was well tolerated across all age groups. Valneva  expects to report final results from VLA1553-301 in the first quarter of 2022. The Company also reported positive primary endpoint data from its ongoing lot-to-lot manufacturing consistency trial VLA1553-302 in December 2021.These data should allow pre-submission discussions with regulators which the Company plans to start in 2022.
To make VLA1553 more accessible to Low and Middle Income Countries (LMIC), Valneva and Instituto Butantan in Brazil signed an agreement in January 2021 for the development, manufacturing and marketing of VLA1553. The collaboration falls within the framework of the agreement signed between CEPI and Valneva in July 2019, which provides funding of up to $23.4 million with support from the European Union's Horizon 2020 program.
Brazil had an exponential increase of chikungunya cases in 2021 in comparison to 2020, according to data from the Brazilian Vigilance Health Secretary (SVS). At the beginning of December 2021, 90,147 chikungunya cases had been registered compared to 78,808 over the same period last year. The southeast of the country, where São Paulo and Rio de Janeiro are located, presented a higher incidence with 29,700 cases of chikungunya, including 14,300 cases in São Paulo compared to 281 last year.