7 June 2021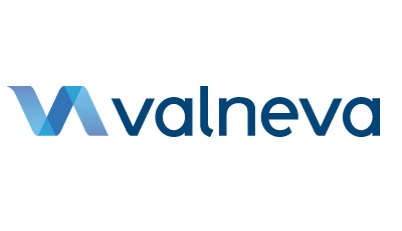 Valneva , a specialty vaccine company focused on the development and commercialization of prophylactic vaccines for infectious diseases with significant unmet medical need, today announced that it has completed recruitment for the pivotal Phase 3 trial of its inactivated, adjuvanted COVID-19 vaccine candidate, VLA2001.
Over 4,000 volunteers in the United Kingdom have been randomized in the Phase 3 trial "Cov-Compare" (VLA2001-301), which compares Valneva's SARS-CoV-2 vaccine candidate, VLA2001, against AstraZeneca's conditionally approved vaccine, Vaxzevria. Cov-Compare's primary endpoint is to determine the immune response (Geometric Mean Titer – GMT of SARS-CoV-2-specific neutralizing antibodies) two weeks after completion of a two-dose immunization schedule administered in a four-week interval. Topline data are expected by September 2021 and submission to the UK's Medicines and Healthcare products Regulatory Agency for regulatory approval will follow, subject to the topline data.
Juan Carlos Jaramillo, M.D., Chief Medical Officer of Valneva, commented, "We are extremely pleased to have achieved this important milestone in such a short period of time. I would like to thank the UK Vaccines Taskforce, the National Institute for Health Research and trial sites who have played vital roles in the rapid recruitment and enrollment of volunteers for the clinical trial. Based on our Phase 1/2 clinical data and, assuming successful Phase 3 results, we believe that our inactivated vaccine can make a major contribution to the ongoing fight against the COVID-19 pandemic."
UK Health and Social Care Secretary, Matt Hancock, said, "The UK government has fully supported this promising COVID-19 vaccine by funding the early stage clinical trials and helping to recruit patients through the National Institute for Health Research. I'm delighted to see over 4,000 participants have been recruited rapidly, demonstrating the brilliance of our research teams and the dedication of the public across the UK to beat this virus. Our phenomenal vaccine rollout has shown the strength of our union and this vaccine will be made onshore in Livingston in Scotland which, if approved, will play an important role in protecting our country in the future."
Professor Andrew Ustianowski, National Clinical Lead for the UK NIHR COVID Vaccine Research Programme, said, "The National Institute for Health Research and each of the research sites we support across the UK have worked tirelessly over the past two months to help recruit to his important study. Calling on the hundreds of thousands of members on the NHS COVID-19 Vaccine Research Registry, and various other channels, it is great to see this phase 3 study has reached its recruitment target. All of the participants involved in each phase of the Valneva vaccine studies are playing a key role in helping us understand how the study vaccine will perform in a large population, and hopefully provide us with another effective vaccine in our defence against coronavirus."
VLA2001 is currently the only inactivated vaccine candidate in clinical trials against COVID-19 in Europe. Valneva recently announced that it is participating in the world's first COVID-19 vaccine booster trial in the UK. The COV-Boost trial will look at seven different COVID-19 vaccines and provide vital data on how effective a booster of each vaccine is in protecting individuals from the virus. Initial findings for the COV-Boost study are expected in September 2021.