6 September 2022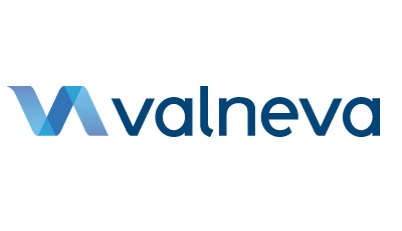 Valneva, a specialty vaccine company, reported further positive Phase 3 results for its inactivated, adjuvanted COVID-19 vaccine VLA2001. Additional readouts from the Company's pivotal VLA2001-301 "Cov-Compare" trial showed persistent immunogenicity and first positive heterologous booster results following primary vaccination with ChAdOx1-S (AstraZeneca).
The Company previously reported immunogenicity data at Day 43 post primary vaccination and has now evaluated immunogenicity in VLA2001-301 trial participants approximately two months following primary immunization, as part of the prespecified analysis of secondary endpoints. At Day 71, neutralizing antibody titers induced by VLA2001 were non-inferior to ChAdOx1-S: VLA2001 GMT was 444.0, ChAdOx1-S GMT was 411.8 . Seroconversion rates remained constant at Day 71 (above 92% in both treatment groups). Additionally, T-cell responses analyzed in a sub-set of the 3,560 trial participants followed for approximately six months after primary vaccination ("Day 208") showed that VLA2001 induced broad antigen-specific IFN-gamma producing T-cells reactive against the S-protein, as well as the N- and M-proteins up to Day 208. The safety profile of VLA2001 continues to be favorable and the vaccine was well tolerated up to Day 208.
The occurrence of COVID-19 cases (exploratory endpoint) was similar between the VLA2001 and ChAdOx1-S groups, supporting earlier findings. There were no severe COVID-19 cases up to Day 208 in the direct comparative groups (above 30 years of age), which may suggest that both vaccines provided similar protection against severe COVID-19 disease caused by the circulating variant(s) (predominantly Delta). There was one severe COVID-19 case in the 18-29 years of age cohort (n=1040 participants) in a participant with a BMI >40 and history of asthma.
A total of 958 participants from the VLA2001-301 trial received a single dose of VLA2001 approximately eight months after priming with either VLA2001 or ChAdOx1-S (AstraZeneca) to evaluate the booster effect in both homologous and heterologous ("mix and match") settings. Previously, VLA2001 showed an excellent immune response after a third dose administered seven to eight months in participants who received VLA2001 as a primary vaccination in a Phase 1/2 study.
In both the homologous and heterologous setting, VLA2001 was able to boost immunity to higher neutralizing antibody titers than following priming, and to levels reported to be highly efficacious (90%) against SARS-CoV-2. Neutralizing antibody titers following a VLA2001 booster dose administered approximately eight months after primary vaccination were between 3-fold (heterologous) to 28-fold (homologous) higher compared to pre-boost levels, in line with previous VLA2001 Phase 1/2 homologous booster results. A booster dose of VLA2001 was well tolerated by both VLA2001- and ChAdOx1-S-primed participants. The tolerability profile of a booster dose with VLA2001 was similar to the favorable profile observed after the first and second vaccination with VLA2001 in the Phase 1/2 and initial Phase 3 trial results.
Juan Carlos Jaramillo, MD, Chief Medical Officer of Valneva, commented, "We are pleased to report the first positive heterologous booster results for VLA2001, which successfully boosted immunity in participants primed with AstraZeneca's ChAdOx1-S. This complements the positive homologous booster data we've generated in our Phase 1/2 and this Phase 3. We believe the robust immunogenicity and safety profile of our differentiated whole virus, inactivated vaccine remains compelling, and we look forward to providing further booster and durability results from ongoing studies with the hope of maximizing the potential for our vaccine to make a meaningful impact on public health."
The Company's dedicated heterologous booster trial of VLA2001, VLA2001-307, which aims to provide booster data following primary vaccination with an mRNA vaccine or natural infection caused by COVID-19, remains ongoing with results expected in Q4 2022. If positive, we believe these data from VLA2001-307, combined with these initial heterologous booster results from VLA2001-301, may support potential use of VLA2001 as a heterologous booster, subject to applicable regulatory and national scientific recommendations and approvals.