3 October 2016
In September in Nantes, an International Forum dedicated to regenerative medicine was held, bringing together 180 participants. Based on the feedback we've received, the attendees highly appreciated the scientific quality of talks and the "human size" of the event, which encouraged the sharing of experiences and networking. It encompassed a mix of participants, which was unique for an event of this category, and it was also noticeable that it included people from industrial, academic, medical and institutional backgrounds. The European Interclustering half-day event, which was co-organized the day before with MEDICEN Cluster, was attended by 30 participants from 5 different countries. It offered the possibility to visit local biotech firms, labs a platforms such as Atlantic Bone Screen, Clean Cells, Biomatlante, the LIOAD, iPSC and DTC platforms, to demonstrate the regional strengths in the field of Regenerative Medicine.
A second Forum in 2018 is already in progress!
Testimony of two businesses and a research director, all members of the organizing committeee of the event:
Pierre Weiss, LIOAD Managing Director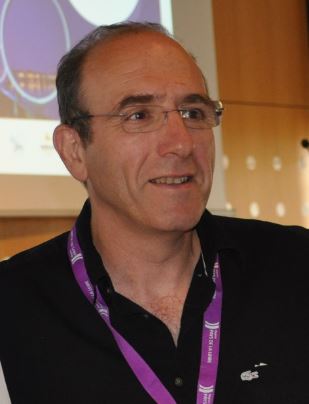 "This event allowed us to bring almost 200 people from the academic research world and industries in this field. Real discussions of active collaborations were generated et different levels : locally, nationally and internationally. In addition to this event, we hope to consolidate and increase our visibility not only to manufacturers, but also to the general public. People can now give money to a fund from the Nantes University dedicated to "regenerative medicine", which was opened the same day. Finally, all the partners are very enthusiastic about this event and hope to organize the next Forum in 2 years. So we will try to do even better next time, which will be a new challenge. "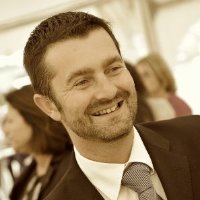 Olivier Boisteau, Clean Cells CEO and Biotherapies Vice-Chairman
"This Forum helps to place our Region and our Cluster at an international level in this promising activity of regenerative medicine. Indeed, the use of stem cells in medicine is the future of healthcare as it gives the possibility to treat patients in different therapeutic areas for which there is no other treatment available, and also to evaluate tomorrow's drugs in industry. It is a new drug industry that is getting organized and our Region, through this event, shows the potential of those involved in this field. A successful first meeting which puts down a marker.
For Clean Cells, this forum was an opportunity for greater visibility of our activities in the field of Regenerative Medicine. This falls perfectly within the development of the company towards becoming strong in pharmaceutical production activities in this area. Clean Cells was strongly involved in the Forum: 8 people from the company attended the event, we gave a business presentation and took part in two roundtable discussions. "
Franck Zal, Hemarina CEO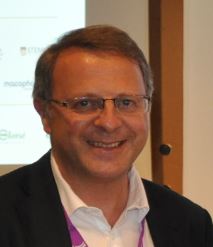 "I really enjoyed this Forum for many reasons, scientifically, networking and user friendliness. I learned a lot and made a lot of contacts. A small community was born, I thank the organizers for making it happen. Congratulations! An event most certainly to be repeated. "
Bioregate Forum photos:
Bioregate Forum in figures:
+ 180 participants (academic and business) including nearly 20% from outside France.
10 countries were represented: the USA, Canada, Belgium, Holland, Italy, Spain, Germany, Switzerland, UK, France
17 sponsors, of which 7 were international: