22 April 2020
NEWS PROVIDED BY Eurofins Medical Device Testing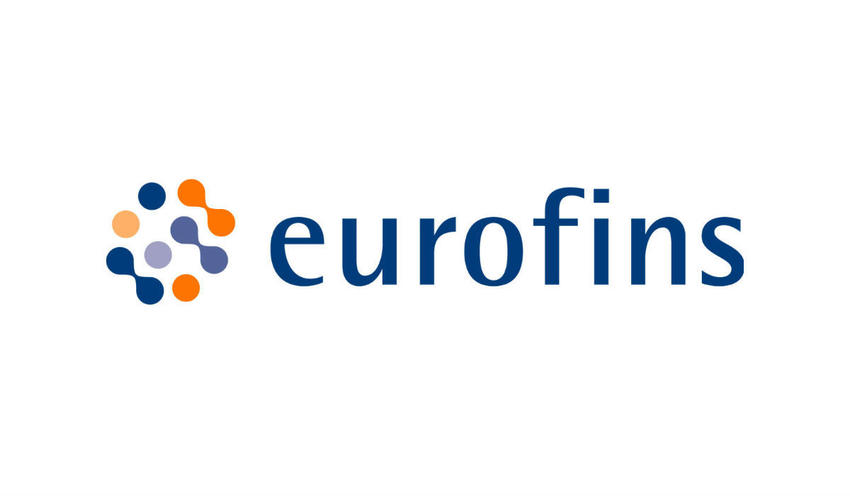 COVID-19 pandemic emergency is putting health care systems under severe strain, reflecting an unprecedented need for medical devices necessary to treat patients and provide protection to the global population. Through its worldwide presence, depth of scientific experience, and breadth of studies, tests, and services, Eurofins Medical Device Testing is striving to provide expert support in assessing the safety and efficacy of devices employed in the fight against COVID-19. Our mission is to help our clients in the race to accelerate the supply of medical devices to patients and medical staff by rapidly ensuring stringent quality and safety standards.
Surgical masks, gowns, gloves, ventilators, clinical electronic thermometers, infusion pumps are some of the necessary devices used to treat infected patients in clinical settings safely. Competent health and regulatory authorities are taking immediate action to speed up their availability. The fast-changing regulatory landscapes require a trustworthy partner to streamline the approach and provide reliable test data.
Eurofins Medical Device Testing COVID-19 testing solutions on medical devices include:
• Consulting: strategic regulatory advice, Product testing advice & data gap analysis, study design and monitoring, risk assessments
• Chemical Characterization
• Biocompatibility tests: the full suite of ISO 10993
• Microbiological tests: bioburden, sterility, endotoxins
• Packaging testing Performance tests: surgical mask, face shields
• Efficacy tests for cleaner/disinfectant/sterilizer as a medical device
• Efficacy of reprocessing procedures
We stand together with our clients in working tirelessly to provide COVID-19 testing support for the health sector worldwide as we all strive to make the world healthier and safer.
For more information on Eurofins Medical Device Testing's comprehensive testing services portfolio, please visit: www.eurofins.com/Medical-Device
Discover Eurofins Scientific's global COVID-19 testing support initiatives: https://www.eurofins.com/covid-19-response/
ENDS
For further information
www.eurofins.com/medical-device
About Eurofins Medical Device Testing
With extensive knowledge of the commercialization process, regulatory requirements and scientific trends in the Industry, Eurofins Medical Device Testing offers regulatory compliance expertise and experienced GMP/GLP/ISO 17025 testing to ensure rapid turnaround times with the highest level of service and most advanced technologies for your analytical chemical, microbiological, biocompatibility, electrical, mechanical and package testing needs. 
Our scientists and engineers have been assisting companies, large and small, with developmental testing for more than 25 years; and our global network of 20 laboratories in North America, Europe and Asia Pacific provide extensive capacity and the highest level of instrument technology with a full scope of testing services.
Eurofins – a global leader in bio-analysis
Eurofins Scientific, through its subsidiaries (hereinafter "Eurofins" or "the Group"), believes it is a global leader in food, environmental, pharmaceutical and cosmetics products testing and in agroscience CRO services. It is also one of the global independent market leaders in certain testing and laboratory services for genomics, discovery pharmacology, forensics, CDMO, advanced material sciences and in the support of clinical studies. In addition, Eurofins is one of the leading global emerging players in esoteric clinical diagnostic testing. With over 47,000 staff across a network of more than 900 independent companies in over 50 countries generally specialised by end client markets and operating more than 800 laboratories, Eurofins offers a portfolio of over 200,000 analytical methods to evaluate the safety, identity, composition, authenticity, origin, traceability and purity of biological substances and products, as well as providing innovative clinical diagnostic testing services. The Group's objective is to provide customers with high-quality and innovative services, accurate results on time and, when requested, expert advice by its highly-qualified staff.
Eurofins is committed to pursuing its dynamic growth strategy by expanding both its technology portfolio and its geographic reach. Through R&D and acquisitions, the Group draws on the latest developments in the field of biotechnology and analytical chemistry to offer its clients unique analytical solutions and a very large range of testing methods.
As one of the most innovative and quality-oriented international companies in its industry, Eurofins is ideally positioned to support its clients' increasingly compliant  quality and safety standards and the increasing demands of regulatory authorities and healthcare practitioners around the world.
Shares in Eurofins Scientific are listed on the Euronext Paris Stock Exchange (ISIN FR0000038259, Reuters EUFI.PA, Bloomberg ERF FP).For more information, please visit www.eurofins.com.