1 February 2021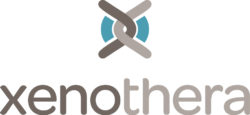 THE POLYCOR CLINICAL TRIAL HAS BEEN LABELLED A "NATIONAL RESEARCH PRIORITY"
The #POLYCOR clinical trial that is currently studying the effectiveness of XENOTHERA's anti-COVID19 treatment, #XAV19, has just been labelled a "national research priority" by the Ad Hoc National Steering Committee for Therapeutic Trials and Other Research (CAPNET). This national prioritization scheme was established by the French government in order to identify the most promising trials, out of the hundred or so clinical trials concerning anti-COVID 19 treatment options that have been authorised since March 2020… See the press release.
UPCOMING LAUNCH OF A EUROPEAN TRIAL
Within the next few weeks, XENOTHERA is planning to launch a European trial, entitled EUROXAV, in several European countries. This "Phase II/III" clinical trial will eventually supplement the #XAV19 dossier, with a view to having it authorised for use in human patients.