9 May 2016
"The CESTI IHU is a great tool to maintain and strengthen our competitiveness," said Philippe Moullier, research director at INSERM and director of the Nantes University Hospital Gene Therapy Laboratory.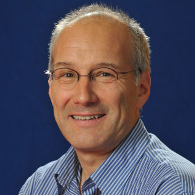 Gene therapy is a strategic sector in the Pays de Loire region and especially in the Nantes area with many public and private participants. The concept of using genes to treat hereditary or acquired diseases like cancer is not new but within Europe and the US, it took over 20 years to get the first therapeutic success in diseases which were up to now incurable.
A first French gene therapy trial in a disease of the eyes was realized at Nantes University Hospital after the development of the new drug which has been achieved in part at ONIRIS Veterinary School, INSERM, Nantes University and the French Blood Institution (EFS). Nine patients have received this new generation of medication in only one eye, as recommended by the French National Medicines Agency, and today most of these patients hope for the injection into the second eye. Meanwhile, the INSERM research team and the clinical team at the University and Nantes University Hospital have developed another gene therapy medication for a new therapeutic treatment, again in ophthalmology.
It is for the development of this second medication that the CESTI IHU funding was crucial because it has enabled the Nantes teams to remain the leaders in this second therapeutic treatment. Through the CESTI IHU support, the teams were able to define a new drug production process, which meets the regulatory requirements, and to perform preclinical studies as defined by the French National Medicines Agency.
Research and clinical teams had committed themselves to begin this new therapeutic trial in early 2017. Today the agenda matches the clinical authorization application, for the second product is expected to be submitted to the Agency by September 2016. Then, there will be a 3 to 6 months period of assessment of the application before the green light is given to start the first injections in the Ophthalmology Service of the Hotel Dieu University Hospital in Nantes.