27 January 2021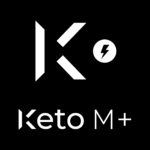 FACILITATING ACCESS TO METABOLIC THERAPEUTIC DIET, HAS DEVELOPED ITS 1ST PRODUCT: A SPECIFIC GROUP FOOD (SGA).
It is a formula that took several months of work to provide a product with a great texture and flavor combined with the perfect balance of ingredients to accompany the ketogenic diet. It will be marketed during the first half of 2021, in the form of a multidose bottle with ease of taking.
KetoM + is able to accompany and support laboratories and organizations wishing to set up clinical studies with randomization aimed at demonstrating the interests of ketogenic diets. KetoM+ has enough experience to personalize ketogenic supplements on demand.