26 May 2021
First-in-human study evaluating CoVepiT, a multi-variant T cell COVID-19 vaccine for people at risk and vulnerable populations.
CoVepiT is a peptide-based vaccine aiming to induce CD8+T-cell-mediated immune response against 11 different proteins of SARS-CoV-2 virus to provide a long-term cellular immunity with memory T cells.
Phase 1 study expected to read-out in September 2021.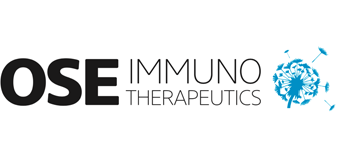 OSE Immunotherapeutics announced that the first healthy volunteer has been enrolled and dosed in the Phase 1 clinical trial evaluating its COVID-19 vaccine, named CoVepiT. This Phase 1 clinical trial is evaluating the safety, reactogenicity and immunogenicity of two dose regimen of CoVepiT in 48 healthy adult volunteers, previously vaccinated or not by an authorized COVID19 vaccine (NCT04885361).
Alexis Peyroles, Chief Executive Officer of Immunotherapeutics, comments: "We are delighted with the progress achieved on the CoVepiT program to date with this first dosing being a significant milestone in our COVID-19 vaccine candidate's development. We look forward to confirming our vaccine's efficacy, providing people with broad and long-term protection against COVID-19 and its variants, particularly for more vulnerable population subgroups. The next phases of CoVepiT development are already under preparation, potentially expanding to other European countries while progressing with industrialization and manufacturing efforts. This further development is supported by a recent €10.7 million public funding from the French government via Bpifrance."
The Phase 1 clinical trial of CoVepiT is based on the results from preclinical and human ex vivo studies demonstrating its potential to generate sentinel memory T cells with long-term protective effect against COVID-19. Targeting 11 virus proteins (including Spike, M, N and several non-structural proteins), this second-generation vaccine is designed to cover all initial and novel or upcoming SARS-CoV-2 variants