18 May 2021
CoVepiT is a SARS-CoV-2 vaccine activating T cell defences through CD8 T cell multiepitopes.
CoVepiT epitopes* are selected from 11 viral protein targets designed to cover all initial and new emerging SARS-CoV-2 variants.
CoVepiT, a second-generation vaccine, potentially provides a long-term cellular immunity with memory T cells.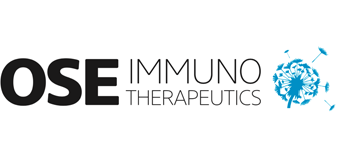 OSE Immunotherapeutics  announced it has obtained a public funding of €10.7 million under the "Capacity Building" call for projects, operated on behalf of the French government by Bpifrance as par of the "Programme d'investissements d'avenir" (PIA) and of the plan "France Relance" to support further development of its program on CoVepiT, its multi-variant vaccine against COVID-19, currently in Phase 1 clinical trial.
Alexis Peyroles, Chief Executive Officer of OSE Immunotherapeutics, comments: "We thank the French government and Bpifrance to show once more their confidence in OSE and to support us with an additional funding that will help enlarge the clinical development of CoVepiT, subject to positive results of the Phase 1 ongoing in Belgium, with a potential expansion of further clinical trials to other European countries. In parallel, we are making great progress with our vaccine industrialisation, a critical part of its development, with in particular the manufacturing of a new clinical batch to be ready on time for launching the next clinical phases."
The ongoing Phase 1 clinical trial** aims at evaluating the safety, reactogenicity and immunogenicity of CoVepiT in healthy adult volunteers.
This study is based on the results from preclinical and human ex vivo studies (CoVepiT 1) demonstrating that CoVepiT has the potential to generate sentinel memory T cells with long-term protective effect against COVID-19. Targeting 11 virus proteins (including Spike, M, N and several non-structural proteins), this second-generation vaccine is designed to cover all initial and novel SARS-CoV-2 variants.
In December 2020, OSE Immunotherapeutics obtained a first funding of up to €5.2 million under the PSPC-COVID call for projects from the French state, operated on behalf of the French government by Bpifrance as part of the "Programme d'investissements d'avenir" (PIA). This funding was designed in particular to support the CoVepiT 1 study, the manufacturing of a clinical batch according to Good Manufacturing Practices and a Phase 1 clinical trial.
* T Epitope: small fragment of protein (8 and 11 amino acids in length) recognized by the immune
system.
** To read more: clinicaltrial.gov