8 June 2022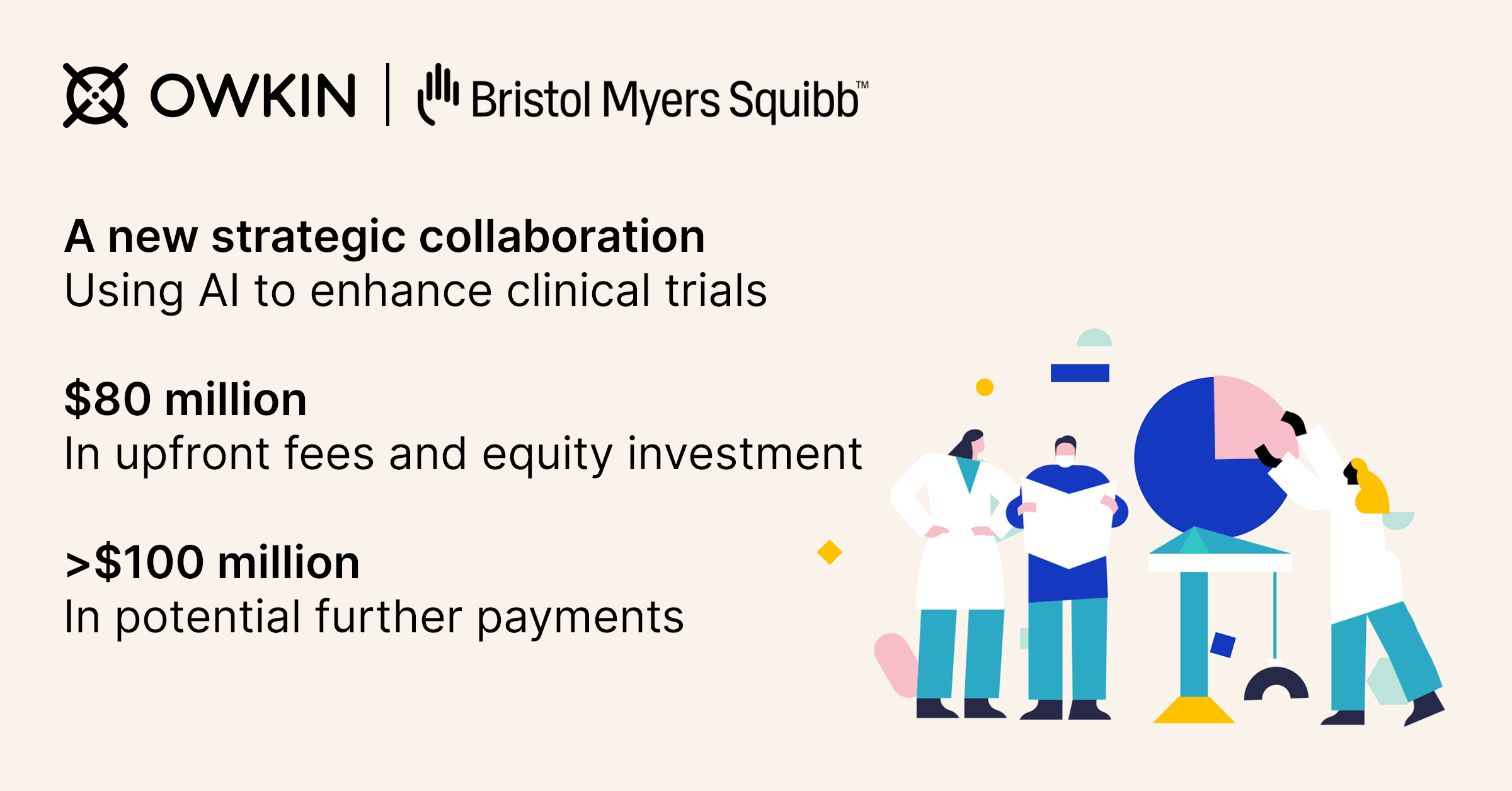 Owkin announced that it has entered into a multi-year, strategic collaboration with Bristol Myers Squibb to apply Owkin's Artificial Intelligence (AI) capabilities to design potentially more precise and efficient clinical trials for Bristol Myers Squibb. The collaboration will initially focus on cardiovascular diseases, and has the potential to extend into projects in other therapeutic areas. 
As part of the collaboration, data from a wide network of academic medical centers and state-of-the-art machine learning techniques will be employed to enhance clinical trial design and execution with AI-powered approaches that optimize endpoint definitions, patient subgroups, and treatment effect estimation with covariate adjustment and external control arms. This new collaboration follows years of collaboration between Owkin and Bristol Myers Squibb, including a number of successful projects to identify biomarkers and improve clinical trial outcomes with covariate adjustment, using real world data. 
Under the terms of the agreements, Owkin will receive $80 million in aggregate for the upfront payment and the Series B-1 equity investment by Bristol Myers Squibb and potentially further payments in excess of $100 million contingent on the collaboration achieving certain success-based milestones in conjunction with Regulatory processes.  
Owkin will use the equity investment to support its ambitious data generation strategy in multiple therapeutic areas with a strong focus on multimodal and rich biological data, including the most advanced spatial single-cell omics technologies.