26 January 2022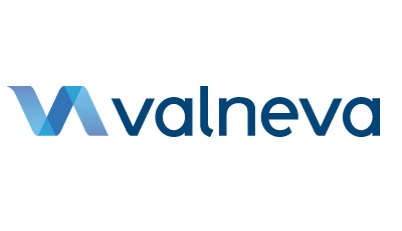 Valneva, a specialty vaccine company, today announced the start of booster vaccinations in adult participants from its Phase 3 pivotal trial, Cov-Compare. This booster extension is intended to provide both homologous and first heterologous booster data to complement previous positive Phase 1/2 booster results. The data are not intended for the initial regulatory approval process which the Company expects to finalize in the coming weeks.
The trial extension will evaluate a booster dose of VLA2001 in adults, aged 18 and above, who received primary vaccination with two doses of VLA2001, as well as participants, aged 30 and above, who received two doses of AstraZeneca's (AZD1222). The VLA2001 booster vaccination will be given at least seven months after completion of the primary vaccination series. The trial is currently ongoing in the UK and is supported by the National Institute for Health Research (NIHR). It is expected to provide topline data during the second quarter of 2022.
Juan Carlos Jaramillo, M.D., Chief Medical Officer of Valneva, commented, "While we are focused on completing our rolling submissions for initial regulatory approval of VLA2001 in a primary vaccination context, we are working extremely hard in parallel to generate further data for VLA2001 in order to assess the role it could play in a booster context as well. We continue to believe that VLA2001 may play an important role to fight the current pandemic phase and beyond. We would like to thank all those who are demonstrating continued interest in our vaccine, and we remain fully committed to bring our inactivated solution to the market as soon as we can."
Valneva announced first positive homologous booster results at the end of December 2021. The data showed an excellent immune response after a booster dose of VLA2001 administered seven to eight months after the second dose of primary vaccination. In addition, Valneva plans to initiate a further dedicated heterologous booster only trial of VLA2001 in the coming weeks. Valneva also recently reported laboratory results demonstrating that serum antibodies induced by three doses of VLA2001 neutralize the initial SARS-CoV-2 virus as well as the Omicron and Delta variants.
Valneva is continuing to provide data to the European Medicines Agency (EMA) as well as the UK and Bahraini agencies (MHRA and NHRA respectively), and expects to complete these rolling submissions in time to receive potential regulatory approvals in the first quarter of 2022.