10 September 2020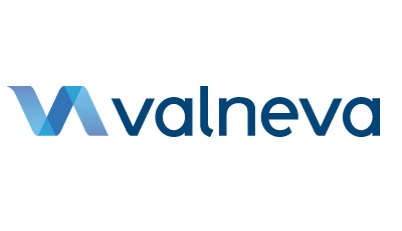 Saint Herblain (France), September 9, 2020 – Valneva SE ("Valneva"), a specialty vaccine company, today announced the signing of a new contract, lasting up to three years, with the U.S. government Department of Defense (DoD) for the supply of its Japanese encephalitis (JE) vaccine, IXIARO®.
The new contract spans a total of three years (one base year, plus two option years) with a base-year value of $61 million. The DoD has the option to purchase a total of $76 million – $105 million worth of IXIARO® across the two option years. Deliveries for the base-year will commence in the fourth quarter 2020.
Franck Grimaud, Chief Business Officer of Valneva commented, "We are very pleased with this new contract including the longer duration of up to three years – a clear demonstration of the clinical need for personnel deployed to JE endemic areas. The U.S. military has been using IXIARO® for the past ten years and we are excited to continue to help protect military personnel, their families, civilian government service personnel, and government contractors from this potentially deadly disease."
IXIARO® is the only JE vaccine approved by the U.S. Food and Drug Administration (FDA), having been developed through a cooperative research and development agreement with the Walter Reed Army Institute of Research. Valneva markets and distributes IXIARO® directly to the U.S. military and U.S. private market.
About Japanese Encephalitis
Japanese encephalitis is a deadly infectious disease found mainly in Asia. About 70,000 cases of JE are estimated to occur in Asia each year, although the actual number of cases is likely much higher due to underreporting in rural areas. JE is fatal in approximately 30 percent of those who show symptoms, and leaves half of survivors with permanent brain damage. The disease is endemic in Southeast Asia, India and China, a region with a population of more than three billion. In 2005, JE killed more than 1,200 children in only one month during an epidemic outbreak in Uttar Pradesh, India, and Nepal.
About Valneva SE
Valneva is a specialty vaccine company focused on prevention against diseases with major unmet needs. Valneva's portfolio includes two commercial vaccines for travelers: IXIARO®/JESPECT® indicated for the prevention of Japanese encephalitis and DUKORAL® indicated for the prevention of cholera and, in some countries, prevention of diarrhea caused by ETEC. The Company has various vaccines in development including unique vaccines against Lyme disease, chikungunya and COVID-19. Valneva has operations in Austria, Sweden, the United Kingdom, France, Canada and the US with over 500 employees.  For more information, visit www.valneva.com and follow the Company on LinkedIn.