5 May 2022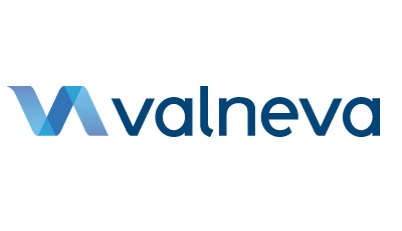 Valneva, a specialty vaccine company, today announced the initiation of a heterologous booster trial of its inactivated whole-virus COVID-19 vaccine candidate VLA2001. The VLA2001-307 trial will be the Company's first clinical trial to provide booster data following primary vaccination with an mRNA vaccine or natural COVID-19 infection. Data, if positive, could support potential use as heterologous booster, subject to applicable regulatory recommendations and approvals.
The VLA2001-307 trial is expected to include approximately 150 participants who will receive a VLA2001 booster vaccination at least six months after primary vaccination with a licensed mRNA COVID-19 vaccine or following natural COVID-19 infection. The trial will be conducted in the Netherlands and topline results are expected in the third quarter of 2022.
Juan Carlos Jaramillo, M.D., Chief Medical Officer of Valneva, commented, "This trial is extremely important as it will provide the first booster data in unvaccinated adults following natural COVID-19 infection. It will also provide data on VLA2001's capability for use as a heterologous booster and could potentially nicely complement the positive homologous booster data we already generated. We would like to thank all those who are demonstrating continued interest in our vaccine; we remain fully committed to bring our inactivated solution to as many people as we can."
Valneva announced positive homologous booster results at the end of December 2021. The data showed an excellent immune response after a third dose of VLA2001 administered seven to eight months after the second dose of primary vaccination with VLA2001. The third dose of VLA2001 showed a strong boosting effect, increasing levels of binding antibodies against the Wuhan virus 42- to 106-fold, depending on the pre-boosting levels of antibodies. In April 2022, VLA2001 was granted Conditional Marketing Authorization by the UK Medicines and Healthcare products Regulatory Agency ("MHRA") for primary immunization in adults 18 to 50 years of age. This authorization followed emergency use authorization from the Bahraini NHRA in March 2022. The Company is still in a rolling review process with the Committee for Medicinal Products for Human Use ("CHMP") of the European Medicines Agency ("EMA") and remains focused on achieving a Conditional Marketing Authorization for VLA2001 in the European Union this quarter.