16 December 2020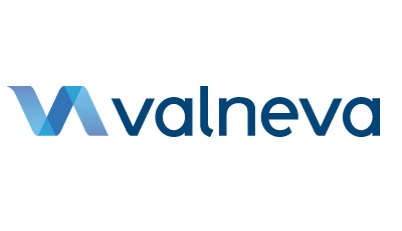 Valneva SE, a specialty vaccine company focused on prevention against diseases with major unmet needs, today announced the initiation of a Phase 1/2 clinical study for its inactivated, adjuvanted COVID-19 vaccine candidate, VLA2001.
VLA2001 leverages the manufacturing platform of Valneva's licensed Japanese encephalitis vaccine, IXIARO® and is the first publicly announced inactivated vaccine against COVID-19 to commence clinical development in Europe.
The VLA2001-201 study is a randomized, double blind and placebo-controlled trial evaluating the safety and immunogenicity for three dose levels in approximately 150 healthy adults.
The study will be conducted in study sites across the United Kingdom and is supported by the National Institute for Health Research (NIHR).
The primary endpoint read-out will be two weeks after completion of the two-dose primary immunization (day 0, 21). Subject to analysis of this data, including the selection of the optimal dose currently expected in the early second quarter of 2021, additional trials are expected to commence immediately thereafter.
The Company currently plans to include more than 4,000 participants in additional trials, which it believes could support an initial regulatory approval as soon as the fourth quarter of 2021.
Alok Sharma, UK Secretary of State for Business, Energy and Industrial Strategy, said, "As we take the monumental steps in rolling out the first COVID-19 vaccine, we must remember that we need to have a range of vaccines available to protect the British public now and long into the future. Today, we have more welcome news that life-saving clinical trials will begin across the country to test the safety and effectiveness of Valneva's vaccine, which is being clinically developed right here in the UK. Having visited Valneva's state-of-the art facility in the summer, I have seen first-hand the incredible work our scientists and researchers are doing to develop this vaccine. Thanks to significant investment from the UK government, we are doing all we can to ensure our country has the capabilities in place to produce hundreds of millions of doses of this vaccine for the UK, and for those around the world."
Thomas Lingelbach, Chief Executive Officer of Valneva, added, "Our teams have been working extremely hard to develop our differentiated vaccine candidate and I would like to thank them, as well as the UK government, for their dedication and support. While conducting our first clinical trials, we are already ramping-up our manufacturing capacities and commencing production at full-scale so that we can make the vaccine widely available across the world assuming the vaccine is safe and effective."
Adam Finn, Chief investigator for the VLA 2001-201 program, Professor of Paediatrics at the University of Bristol and Consultant at the Bristol Royal Hospital for Children said, "I'm very pleased and proud to be leading the clinical trials effort to bring this vaccine forward in the UK working alongside a very strong team across several National Institute for Health Research NHS sites. The effort to produce vaccines to prevent COVID-19 and to limit its spread within populations has included several very new approaches, but there are tried and tested approaches to developing highly effective and safe vaccines that we can also use. Growing the whole virus and then inactivating it to make a vaccine is an approach first developed in the 1950s and has contributed to disease prevention over many decades. We expect this inactivated vaccine containing two adjuvants could generate a broader immune response."
In September 2020, Valneva announced a major COVID-19 vaccine partnership with the U.K. government. Under the agreement, if vaccine development is successful, Valneva will provide the UK government with 60 million doses in the second half of 2021 and UK government has options over provision of a further 130 million doses from 2022-2025. UK government is also investing up-front in the scale up and development of the vaccine, with the investment being recouped against the vaccine supply.
About the Novel Coronavirus SARS-CoV-2 and COVID-19 Disease
SARS-CoV-2 is a new coronavirus identified in late 2019 and belongs to a family of enveloped RNA viruses that include MERS and SARS, both of which caused serious human infections of the respiratory system. The virus, which causes a disease named COVID-19, has never before been found in humans. Since this outbreak was first reported, the virus has caused over 1.6 million reported deaths globally. It has been declared a pandemic by the World Health Organization (WHO).