6 December 2019
The Council of European BioRegions (CEBR) was initiated in 2002, and consolidated through the Europe Innova ABCEurope (Advanced Biotech Cluster platforms for Europe) project, where 13 leading European bio-regions formed a partnership to raise both the quality and quantity of support services for biotech SMEs across Europe.
Since 2013, CEBR is organized in a formal network as a non-profit association based in Brussels, Belgium.
Atlanpole Biotherapies is one of its active member, also with representation in the board, through Roza Puzio.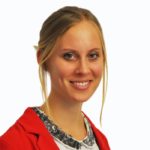 "Our vision is to exploit synergies and to strengthen transfer of knowledge and collaboration between life science ecosystems in Europe.  The aim of all members is to support sustainable growth for SMEs, creating a competitive Europe in the global economy. In order to do so, we are developing a European strategy to reach out to policy makers, regional and local stakeholders, to ensure sufficient funds and instruments are allocated to our SMEs.
After a strong growth in membership in 2019, we are expecting a very lively 2020, with more activities for cluster managers to keep up to date with the latest European and International opportunities, and a stronger voice at EU level, to ensure growth in the life science sector!"
Follow us, and get to know more on www.cebr.net