22 May 2018
InFlectis BioScience SAS, a member of Atlanpole Biotherapies, a drug discovery company committed to the development of innovative therapeutics harnessing the Integrated Stress Response for the treatment of a broad range of diseases, today announced that the French National Agency for Medicines and Health Products Safety (ANSM) approved the Company's Clinical Trial Application (CTA) to begin a Phase 1 study of IFB-088 (study P-188). First results from the study are expected in the first half of 2019. This study will provide the safety data necessary for Phase 2 studies in Charcot-Marie-Tooth (CMT) patients that are expected to begin end of 2019.
A Clinical Trial Application (CTA) was submitted to ANSM in March 2018 for a phase 1 clinical trial to investigate the safety, tolerability and pharmacokinetics of IFB-088 when administered in single and multiple doses in healthy volunteers. It was approved on May 18th, 2018. This Phase 1 trial of IFB-088 follows a standard single ascending dose and multiple ascending dose design with the enrolment of 72 healthy volunteers.
Following the successful completion of the Phase 1 study, InFlectis BioScience will transition the IFB-088 program into a Phase 2 clinical trial to test the drug treatment's efficacy in treating patients with Charcot-Marie-Tooth disease. Based on preclinical evidences and proofs of concept in CMT1A and CMT1B animal models, the European Commission and the Food and Drug Administration (FDA) have both already granted orphan drug designation (ODD) to IFB-088 in CMT.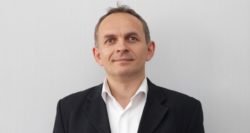 Philippe Guédat, Président and CEO of InFlectis BioScience SAS said: "We are very pleased to have received the authorization to initiate a human clinical trial with IFB-088. Entering the clinic represents a significant step for IFB-088 and one step closer to reaching CMT patients who are suffering from this rare and debilitating neuropathy. In addition to CMT, the drug might also be assessed in the future in other degenerative pathologies for which InFlectis has already obtained preclinical efficacy in animal models".