27 December 2022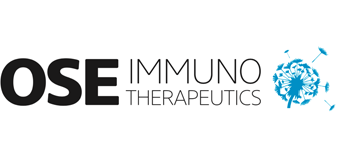 This financing will further support the progress and expansion of OSE Immunotherapeutics' lead clinical development programs in therapeutic areas with high unmet medical needs.
OSE Immunotherapeutics announced a €10 million drawdown corresponding to the second tranche of the financing granted by the European Investment Bank (EIB). The finance contract was signed on February 12, 2021. After the drawdown of the first tranche in July 20211, the Company had an option to access further 10 million euros, subject to the achievement of certain milestones. Following the achievement of those milestones, the Company wishes to reinforce its financial position until Q3 2023 by drawing on the second tranche of the facility, to finance its preclinical and clinical programs.
This second tranche will carry a fixed interest of 5% per year paid annually, with a maturity of five years. The second tranche is linked to the issuance of warrants to the EIB giving right, in the event of exercise, to the subscription of 550,000 shares of the Company (i.e., 2.97% of the share capital on an undiluted basis). Warrants are not the subject to an application for admission to trading on any market.
The subscription price is €0.01 per warrant, i.e., €5,500.