19 November 2019
OSE Immunotherapeutics, member of Atlanpole Biotherapies, announce that new clinical and preclinical data on its products in immuno-oncology-Tedopi®,BI 765063 (OSE-172) and the BiCKI® platform -were presented at the 2019 Society for Immunotherapy of Cancer(SITC)Annual Meeting, held November 6 –10, 2019 in National Harbor, Maryland, USA.
The poster(P339),entitled "Survival is improved by antigen-specific cytotoxic T lymphocytes (CTL) responses after treatment with the neoepitope-basedvaccine Tedopi® in HLA-A2 positive advanced non-small cell lung cancer (NSCLC) patients,"reportedonimmunogenicity assays that have been conducted to explore the predictive effect of the type and number of neoepitopeson overall survival. The results presented demonstratedthat in advanced non-small cell lung cancer (NSCLC)patients, survival was significantly prolonged in patients immunized withthe combination of neoepitopes used in Tedopi®.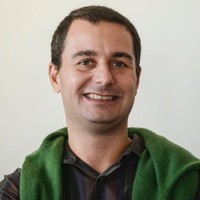 "The newexploratorydatafrom translational analysis demonstrate that neoepitope combination Tedopi®increases the recognition of cancer cellsby antigen-specific CD8 T cellswith a favorablecorrelation withpatients' survival.This supports the mechanism of action of Tedopi®ofincreasing the tumor antigen presentationandactivation ofT-cell priming, leading to an anti-tumoral effect and potentiallycombattingthe main resistance mechanisms to immune checkpoint inhibitors. We are encouraged by these findingsand look forward to confirmingthe correlation between neoepitope response and survival in further translational investigations,"said Alexis Peyroles, Chief Executive Officer of OSE Immunotherapeutics.