19 November 2019
After receiving 2,225 submitted abstracts – a new all-time record – also in terms of participation at the EANM congress a new record was reached with 6,904 participants from all over the world. This year, all the members of radiopharmaceutical field Isotop4Life were in our booth:
Triskem, Chelatec, Keosys, Lemer Pax, Medisystem, GMP Pharma and Arronax.
EANM 2019 also served as a good occasion to promote ISRS 2021 (International Symposium on Radiopharmaceutical Sciences) that will be held in Nantes from 16 to 21 May 2021.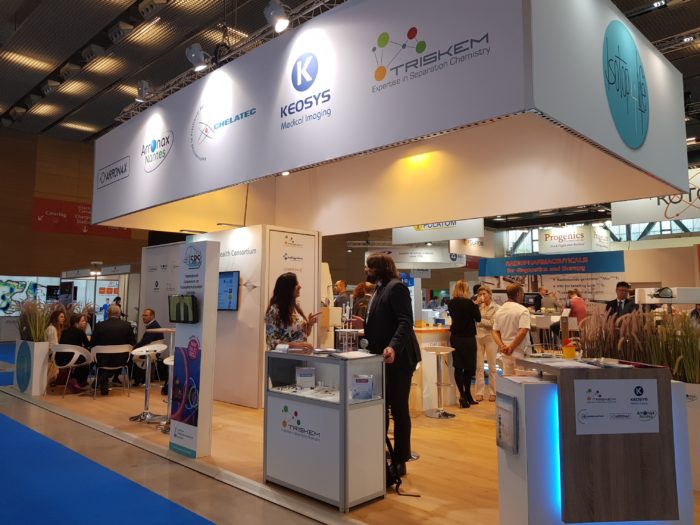 ISRS is a biennial world symposium on radiopharmaceutical sciences. Previous edition were in Dresden (2017), 2019 Beijing and 2021 Nantes.
It will be held from 16th to 21st may 2021 at La Cité Nantes Congress Centre. About 800 participants will attend, from all the continents.
This congress is organized by the SRS the society of radiopharmaceutical sciences. The SRS pursues its mission to advance excellence in radiopharmaceutical science education and research.
Why Nantes ?
Over the time, Nantes University has gathered specialists in Nuclear Medicine and Oncology. These people have set up laboratories, innovative projects and training programs. The cyclotron ARRONAX also produce  innovative isotopes since 2009, both for the diagnostic (PET-imaging) and for alpha/beta radiotherapies. This radiopharmaceutical network is well-known internationally thanks to the biocluster Atlanpole Biotherapies.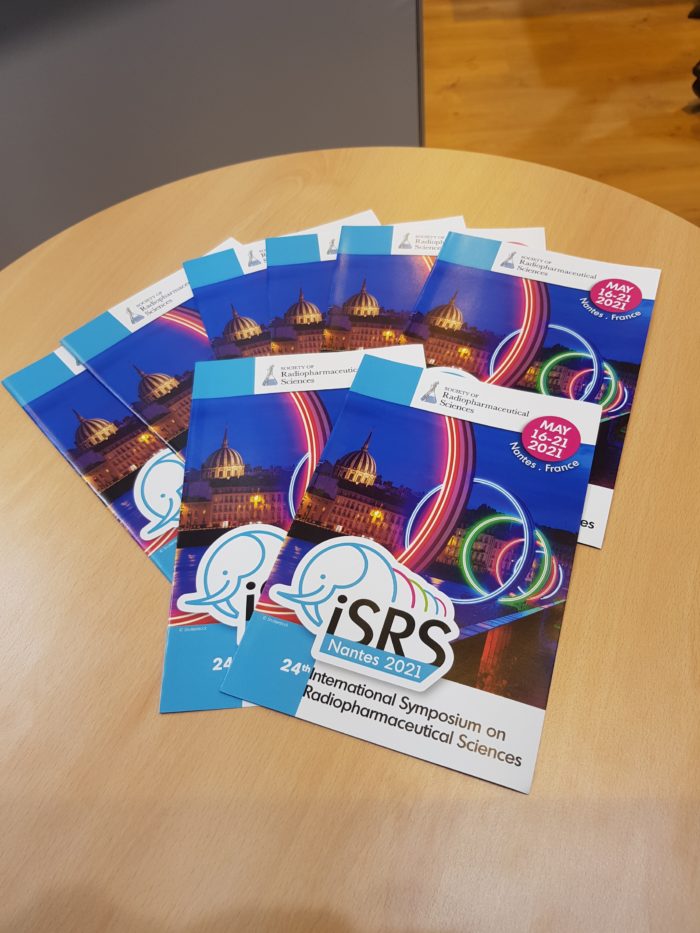 More information on ISRS 2021 coming soon. FLYER
Contact:  Lynda GUERINEAU – guerineau@atlanpole.fr