19 November 2019
Xenothera, member of Atlanpole Biotherapies, announces it has received  Czech Republic regulatory agency approval to begin its Phase I/II clinical trial of its LIS1 product developed as induction treatment in solid organ transplantation. Xenothera plans to initiate a mono centric trial with volunteering kidney transplant patients. The clinical trial is planned at the Praha Institute for Clinical and Experimental Medicine.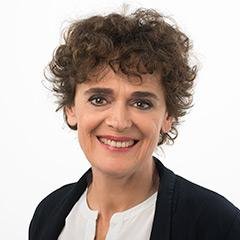 "This approval is a significant step forward to be able to develop a new generation of treatments in solid organ transplantation and to generate positive clinical data regarding LIS1," commented Odile Duvaux, CEO of Xenothera. "Consent from the Czech Republic regulatory agency was the final step required to allow us to begin recruiting patients for this important trial. Enrollment will begin immediately and we expect patients to commence receiving treatment at the appropriate dose in this clinical trial during the first semester of 2020. Moreover, it paves the way for future products generated by our platform of GH-pAb, since it will feed the demonstration of our pipeline's safety in human."
The initiation of this clinical trial is a key step and will generate first-in-human data with LIS1 product. The primary endpoint is safety. Clinical and biological parameters encompass rejection, infection, re-admission and target T lymphocyte depletion. The study will enroll patients who will be monitored for 3 months.
 About Solid Organ Transplant 
They are 130.000 annual Solid Organ Transplants globally, including 36.000 in the US and 23.000 in Top 5 European countries with a steady annual growth of 3%. There is an increasing demand in emerging markets and more specifically in China. With the ageing of the worldwide population and the booming of chronicle diseases affecting organs, there is an increasing need for grafts. Only in France, 12.500 patients are in a waiting list. 50% of renal grafts are rejected after 15 years. 50% of patients having received a lung graft died after 8 years.
 About Xenothera LIS1 product
Xenothera is developing a new generation of glyco-humanized polyclonal anti-human lymphocyte antibodies from genetically-engineered swine. The pre-clinical and toxicology package has shown positive results. The product is expected to be more efficient and safer than gold standard induction treatment in Solid Organ Transplantation.
 About Xenothera
Xenothera is a biotechnology start-up company which creates new therapeutic modes in immunomodulation, infectious diseases and oncology. Our technological platform is built on a double expertise of animal genetics and mastery of immunological processes. It renovates passive immunotherapy by marketing a new generation of hyperimmune polyclonal glyco-humanized sera. Our antibodies are engineered to display specific properties with reduced adverse effects and enhanced biological properties.
For further information: www.xenothera.com