9 June 2020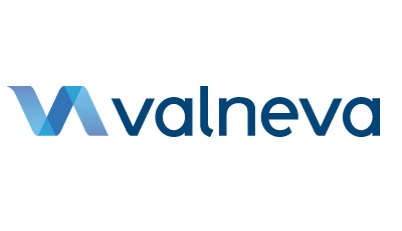 Saint-Herblain (France), June 8 2020 – Valneva SE ("Valneva" or "the Company") announced today that the antitrust-related condition precedent for its Lyme vaccine collaboration agreement (the "Agreement") with Pfizer (NYSE: PFE) has been met. As a result, the Agreement is now effective and Valneva will receive a $130 million upfront payment.
Valneva and Pfizer announced their collaboration at the end of April 2020 to develop and commercialize Valneva's Lyme disease vaccine candidate VLA15, which is currently in Phase 2 clinical studies.
Following execution of the Agreement, Pfizer and Valneva notified the US Federal Trade Commission and the Antitrust Division of the Department of Justice in accordance with applicable antitrust law including the Hart Scott Rodino Antitrust Improvements Act.
Under the terms of the Agreement, Valneva and Pfizer will work closely together throughout the development of VLA15. Valneva is eligible to receive a total of $308 million cash payments consisting of the $130 million upfront payment described above, $35 million in development milestones and $143 million in early commercialization milestones. Valneva will fund 30% of all development costs through completion of the development program, and in return Pfizer will pay Valneva tiered royalties starting at 19%. Pfizer will lead late-stage development and have sole control over commercialization.
VLA15 is the only active Lyme disease vaccine program in clinical development today, and covers six serotypes that are prevalent in North America and Europe. The program was granted Fast Track designation by the U.S. Food and Drug Administration (FDA) in July 2017[1]. Valneva has completed patient enrolment and follow-up for VLA15's two Phase 2 studies in more than 800 people and expects to report first Phase 2 results in July 2020.
About Lyme Disease
Lyme disease is a systemic infection caused by Borrelia bacteria transmitted to humans by infected Ixodes ticks[2]. It is considered the most common vector borne illness in the Northern Hemisphere. According to the U.S. Centers for Disease Control and Prevention (CDC), approximately 300,000 Americans[3] are diagnosed with Lyme disease each year with at least a further 200,000 cases in Europe[4]. Early symptoms of Lyme disease (such as a gradually expanding erythematous rash called Erythema migrans or more unspecific symptoms like fatigue, fever, headache, mild stiff neck, arthralgia or myalgia) are often overlooked or misinterpreted. Left untreated, the disease can disseminate and cause more serious complications affecting the joints (arthritis), the heart (carditis) or the nervous system. The medical need for vaccination against Lyme disease is steadily increasing as the disease footprint widens[5].
About Valneva SE
Valneva is a specialty vaccine company focused on prevention against diseases with major unmet needs. Valneva's portfolio includes two commercial vaccines for travelers: IXIARO®/JESPECT® indicated for the prevention of Japanese encephalitis and DUKORAL® indicated for the prevention of cholera and, in some countries, prevention of diarrhea caused by ETEC. Valneva has various vaccines in development including unique vaccines against Lyme disease and chikungunya. Valneva has operations in Austria, Sweden, the United Kingdom, France, Canada and the US with over 500 employees. More information is available at www.valneva.com
Source : valneva.com/press-release/valneva-announces-hsr-clearance-for-lyme-vaccine-collaboration-with-pfizer/