3 June 2020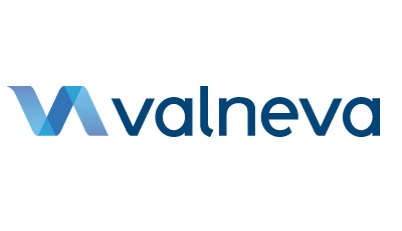 Saint-Herblain (France), June 2, 2020 – Valneva SE ("Valneva" or "the Company"), a specialty vaccine company, announced today the publication of full data from the Phase 1 clinical trial of its chikungunya vaccine candidate, VLA1553, in the peer-reviewed medical journal The Lancet Infectious Diseases.
The Lancet paper provides a detailed analysis of final Phase 1 results and supports the continued clinical development of VLA1553.
Wolfgang Bender, Ph.D., M.D., Chief Medical Officer of Valneva, commented, "We reported excellent Phase 1 results[1] for our single-shot chikungunya vaccine and we're pleased that these important results are now fully available to the broader infectious disease community. Millions of people have been affected by chikungunya and our objective is to help address this ongoing public health crisis as soon as we can."
Valneva has previously reported the successful outcome of its End-of-Phase 2 meeting with the U.S. Food and Drug Administration (FDA)[2] in February 2020 and is now preparing to initiate Phase 3 clinical studies in the U.S. later this year.
About Chikungunya
Chikungunya is a mosquito-borne viral disease caused by the chikungunya virus (CHIKV), a Togaviridae virus, transmitted by Aedes mosquitoes. Clinical symptoms include acute onset of fever, debilitating joint and muscle pain, headache, nausea and rash, potentially developing into long-term, serious health impairments. Chikungunya virus causes clinical illness in 72-92% of infected humans around 4 to 7 days after an infected mosquito bite. Complications resulting from the disease include visual, neurological, heart and gastrointestinal manifestations; fatalities have been reported (case fatality rates of 0.1% to 4.9% from epidemics)[3] in elderly patients at higher risk. Chikungunya outbreaks have been reported in Asia, Africa, the Americas and recently (2017) in Europe. As of 2017, there have been more than one million reported cases in the Americas[4]  and the economic impact is considered to be significant (e.g., 2014 Colombia outbreak: $73.6 million[5]). The medical and economic burden is expected to grow as the CHIKV primary mosquito vectors continue to further spread geographically. There are no preventive vaccines or effective treatments available and, as such, chikungunya is considered to be a major public health threat.
About Valneva's vaccine candidate VLA1553
VLA1553 is a monovalent, single dose, live-attenuated vaccine candidate for protection against chikungunya. It was granted Fast Track designation by the U.S. Food and Drug Administration (FDA) in December 2018[6].
The vaccine candidate is designed for prophylactic, active, single-dose immunization against chikungunya in humans over one year old. The vaccine targets long-lasting protection and an anticipated safety profile similar to licensed vaccines for active immunization in adults and children. The target population segments are travelers, military personnel and individuals at risk living in endemic regions. The global market for vaccines against chikungunya is estimated to exceed $500 million annually, including a traveler vaccine market potential of ~$250 million[7]. VLA1553 is based on an infectious clone (CHIKV LR2006-OPY1) attenuated by deleting a major part of the gene encoding the non-structural replicase complex protein nsP3, aiming for protection against various chikungunya virus outbreak phylogroups and strains[8].
About Valneva SE
Valneva is a specialty vaccine company focused on prevention against diseases with major unmet needs. Valneva's portfolio includes two commercial vaccines for travelers: IXIARO®/JESPECT® indicated for the prevention of Japanese encephalitis and DUKORAL® indicated for the prevention of cholera and, in some countries, prevention of diarrhea caused by ETEC. The Company has various vaccines in development including unique vaccines against Lyme disease and chikungunya. Valneva has operations in Austria, Sweden, the United Kingdom, France, Canada and the U.S. with over 500 employees. For more information, visit www.valneva.com and follow the company on LinkedIn.
Source : valneva.com