2 November 2021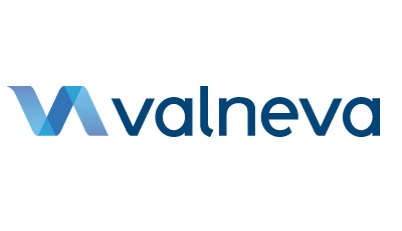 Valneva, a specialty vaccine company, announced today that the underwriters of its global offering of an aggregate of 4,500,000 new ordinary shares, consisting of a private placement of 4,466,880 ordinary shares in Europe (including in France) and other countries outside of the United States (the "European Private Placement") and a concurrent public offering of 16,560 American Depositary Shares ("ADSs"), each representing two ordinary shares  (the "U.S. Offering", and, together with the European Private Placement, the "Global Offering"), have exercised in full their option to purchase up to 675,000 additional new ordinary shares in the form of 337,500 ADSs. The additional ADSs will be delivered concurrently with the closing of the Global Offering on or about November 2, 2021.
As a result, the total number of Valneva's ordinary shares (including in the form of ADSs) issued in the Global Offering amounts to 5,175,000 ordinary shares, including 708,120 ordinary shares represented by 354,060 ADSs, each representing two ordinary shares, bringing the gross proceeds of the Global Offering to approximately $102.0 million (€88.0 million).
Goldman Sachs, acting as the stabilizing agent on its own behalf and on behalf of the other underwriters, reported that no stabilization activities had been carried out and the stabilization period is now closed.
About Valneva SE
Valneva is a specialty vaccine company focused on the development and commercialization of prophylactic vaccines for infectious diseases with significant unmet medical need. The Company takes a highly specialized and targeted approach to vaccine development and then applies its deep understanding of vaccine science to develop prophylactic vaccines addressing these diseases. Valneva has leveraged its expertise and capabilities both to successfully commercialize two vaccines and to rapidly advance a broad range of vaccine candidates into and through the clinic, including candidates against Lyme disease, the chikungunya virus and COVID-19.